Keep Your Organization Informed with Our News Widget
Keep your organization informed and up-to-date with our news widget, a feature of Ichicraft Boards, our digital workplace solution. Our news widget is designed to be elegant, clean, and simple, with advanced functionality that can help your organization stay informed and stay within context.
Different layouts
Our news widget offers different layouts depending on the size of the widget, so you can choose the layout that best fits your needs. This allows you to customize the layout to match your organization's specific needs and preferences.
Stay within context
One of the unique features of our news widget is the ability to read a news article without leaving the page. This means you can stay within the context of your work and easily access the latest news and information without having to switch between multiple tabs or windows. This can help you save time and stay focused on your work, leading to increased productivity and efficiency.
User preferences
Our news widget also gives users the ability to easily add their preferred news sources through the user preferences feature. This allows them to customize their news feed to receive updates from the sites that matter most to them. This means that each user can tailor their news feed to their specific interests and needs, ensuring that they are receiving the most relevant and useful information.
Company preferences
For admins, our news widget offers an admin configuration feature that allows you to define essential news sources for your organization. You can also choose to aggregate news articles from the sites followed by users, so you can keep track of the latest updates from all sources.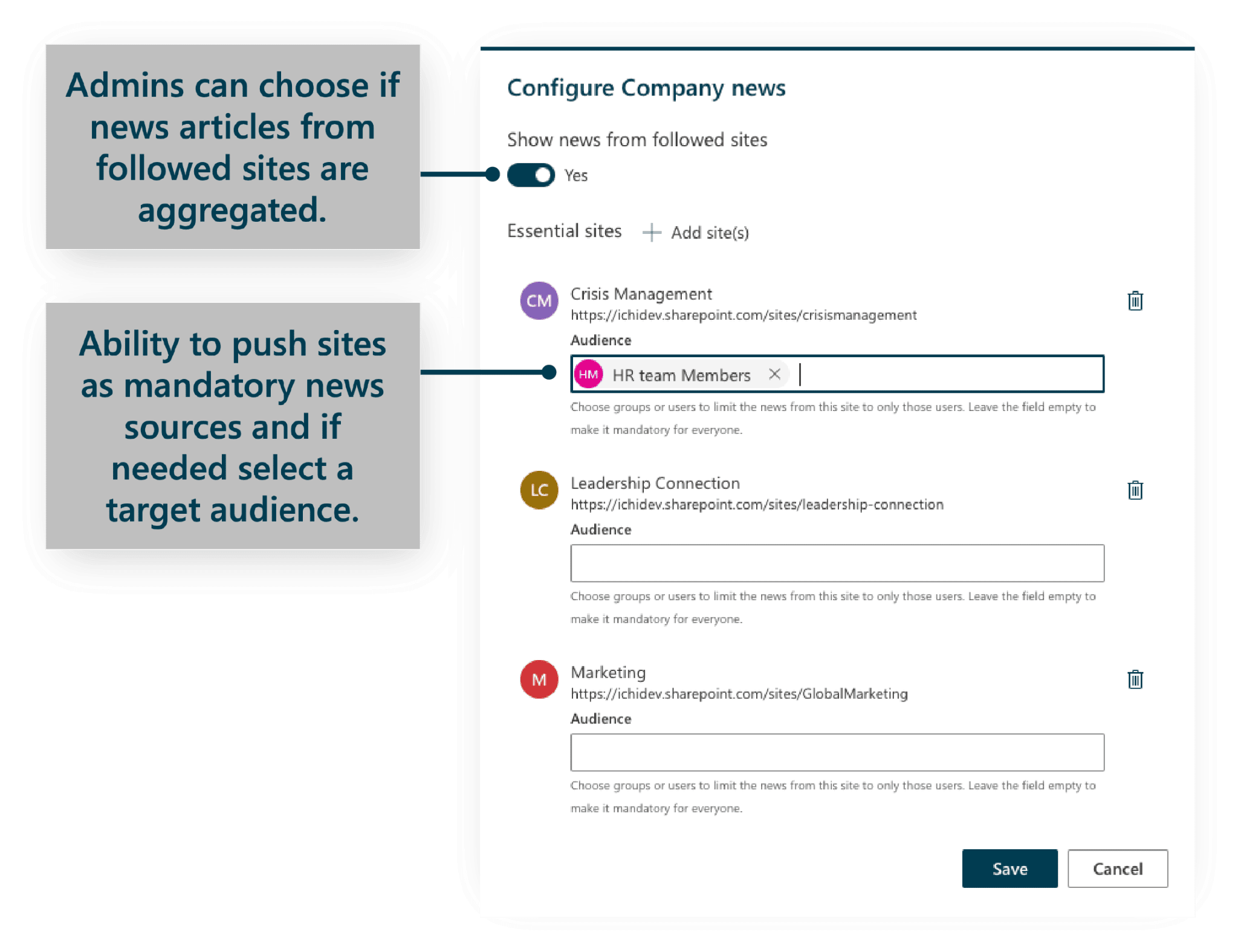 Overall, our news widget is a powerful and convenient tool that can help your organization stay informed and make better-informed decisions. By keeping your users up-to-date with the latest news and information, you can help them stay focused on their work and make more informed decisions. The ability to customize the news feed to individual preferences and the option to define essential news sources for your organization make our news widget a valuable asset for any digital workplace.