Onboard and inform employees
A new widget to ensure that your employees are aware of new working procedures or to guide new employees in their first days at the organization. All presented in easy steps and fully configurable to meet your needs. 
Format
Publishers can choose the format that best fits your message.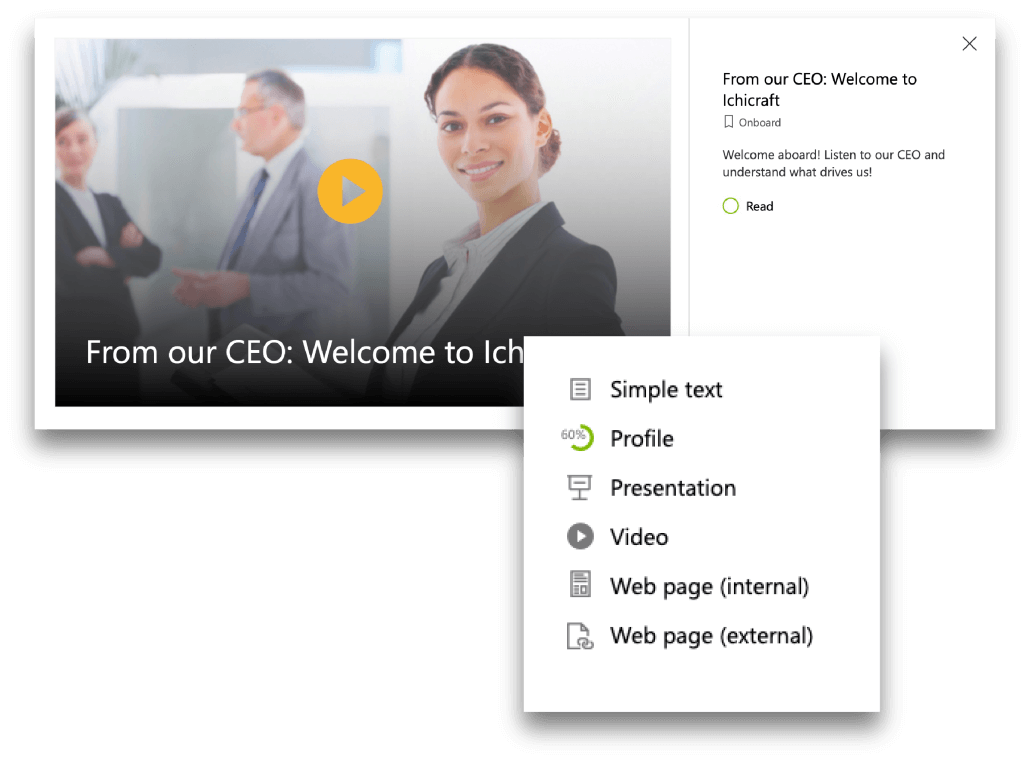 Multi-lingual
Different languages? We've got you covered.
Statistics
It is great that you are able to reach all employees with important updates. But do you really reach everyone? With the statistics provided in the admin section you are able to understand the reach of every message.